OMFB | Hydraulic Components
OMFB | Hydraulic Components | Transforming your power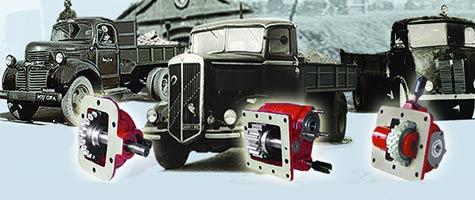 History | OMFB Hydraulic Components
1950: In a small garage, the three brothers Umberto, Nicola and Alessandro Bianchi open up a small mechanical workshop and create OMFB sdf trademark (standing for "Officina Meccanica Fratelli Bianchi")
1951: The company starts manufacturing spare parts for Italian, American, English and German trucks used for the massive post-war rebuilding reconstruction. The first product family to be produced is power take-offs (PTO) for various trucks models. The vehicles are recovered from war remnants of national, American, English and German origin and then converted into tippers used for the massive post-war reconstruction work.
1967: A new 2000 sqm production unit, with products-dedicated assembly lines, is inaugurated. Another new product range – AC/DC power packs – is added to the range. The DC and AC mini power pack expands the OMFB product range.
In 1980 the new challenges suggest a radical change in the company system. The guidelines are defined for an accurate review of the entire production system: the 1964 headquarters is destined for the assembly lines while the new production is diverted to a new detached unit of 2000 square meters.
In 1991 the brand new factory with a surface of 12000 m2 + 3000 m2 of offices was inaugurated. The gradual planned replacement of the entire machinery begins with the aim of replacing it 90% with innovative numerical control systems. The production, administrative system, management and quality control, the commercial apparatus are now totally reorganized.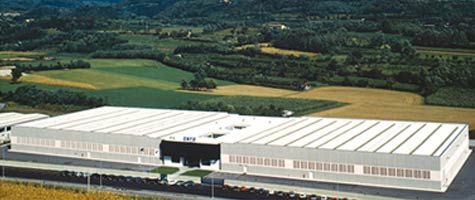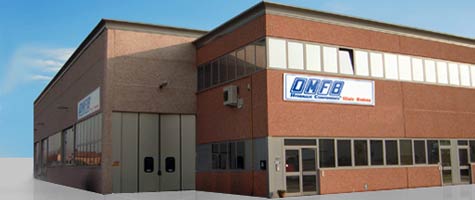 In 2006 the Modena branch moved to a larger location. Located in Via Raimondo Dalla Costa 240 / c locality Torrazzi Modena, the new headquarters is more rational and functional and can count, in addition to the professionalism of its employees, on 200 square meters of offices and on 400 square meters of warehouse always well stocked to satisfy the growing needs of the local market.
In 2015 OMFB acquired the majority of DAL BARCO RENATO SRL, a historic company for the production of oil and diesel tanks. The already rich range of products and solutions offered to our customers is further strengthened thanks to this new synergy.